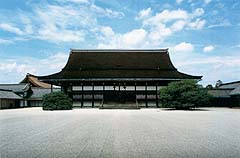 From 31th october 2012 to 4th november 2012, the kyoto imperial house is OPEN FOR EVERYBODY.
Usually if you want to visit, you must apply before your visit, show all your passport number, where you stay etc. This is the good occasion to visit imperial house KYOTO without appointments.
ENJOY THE AUTOMN OF KYOTO!